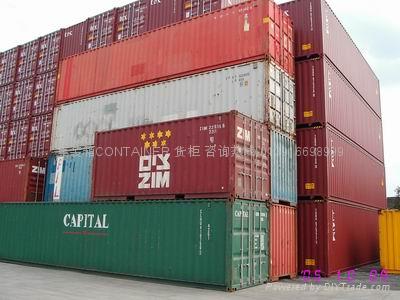 Increasing of the terminal handling charge (THC), is not considered to be in line with efforts to encourage exports in the middle of a global crisis. In addition, THC, which is always paid in the U.S. dollar should be set in the Indonesia Rupiah to strengthen the national currency in domestic transactions.
This view was raised by Chairman of Indonesian Garment Export Entrepreneur Benny Soetrisno and Chairman of the Board of Sea Transportation Service Users Toto Dirgantoro Indonesia, on Tuesday (11/11/2008) in Jakarta.
THC consisting of the container handling charge (CHC) and additional costs. On 1 September 2008, PT Pelabuhan Indonesia II, raise up the CHC tariff of 70 U.S. dollars to be 83 U.S. dollars for 20 feet. While CHC tariff of 40 feet from 105 U.S. dollars to 124.5 U.S. dollars.
In October, the Ministry of Transportation set the THC tariff in the Tanjung Priok 95 U.S. dollars for 20 feet and 145 U.S. dollars for 40 feet. Benny hope the current crisis is the momentum to lower down the THC cost, which has long been complained by the exporter.
"We proposed the THC tariff same as Thailand THC or at least 67 U.S. dollars for 20 feet. However, it must be determined in the rupiah, "he said.The great number of using US dollars for domestic transactions, are forced to hunt of the U.S. dollar. Exporter do not feel safe if they do not have a U.S. dollars stock. As a result, demanding for U.S. dollar transactions for the domestic is very high. Indonesia Rupiah currency weakened and vulnerable drag fluctuations in exchange rates. THC used by foreign shipping companies to pay the port facilities or local officials. In Thailand, the THC paid with Bath, "said Benny.
image source :http://img.diytrade.com/cdimg/355840/3149577/-1/1167875108/VSKY_INT_L_LOGISTICS_CORPORATION_CONTAINER_SALES_DEPT.jpg